Meet the Team
A global network of experts in behaviour change, leadership excellence and organisational transformation to create a positive impact in the world of work and beyond.
In addition to our listed team, we source 1st class executive coaches, facilitators and strategists in many locations around the world. Please contact us for more info.
How to succeed and be happy? However we define it, it's easier to experience it with our potential brought to the fore. Essentially, we are all born mavericks but the habits we develop over time can dictate our life script. At L&M, we actively challenge unhelpful beliefs and behaviours. We help people rediscover their inner maverick, release new thinking and resilience for today's complex environments. The result? Greater choices, present leaders, thriving teams and enjoyment at work. – Alex Lazarus
Alex Lazarus, Managing Director, is an Award-Winning Marketer, Leadership and Executive Coach, Facilitator and Change Agent. She completed MSc in Coaching & Behaviour Change from Henley Business School and The University of Cambridge certification for psychological testing. She is also certified in NLP, Lumina Spark | Select | Leader | Sales | Emotion Psychometrics. Prior to working as a coach, Alex held senior management roles including Marketing Director for Walt Disney Company. She credits Richard Branson, her ex-employer, amongst others, for inspiring her to stay curious, human and agile. Since she left the corporate world and took on a mission to launch people – not products – into success, she has worked with thousands of people in the UK and abroad.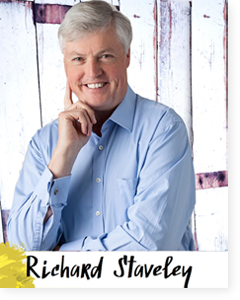 Richard is an excellent coach who trained with the Henley Business School and IBM to create a coaching model that brings focus and creativity in achieving goals of all kinds. He was on the board of IBM's Public Sector with profit responsibility for the £150M Defence practice and managed international teams in the USA and Middle East for IBM's Oil and Gas business for BP Account. Richard also managed the Department of Energy and Climate Change's Carbon Budgets team, and has seen first hand the transformational impact that effective coaching can have on individuals and teams. He has since worked extensively with both "techUK" and the "Whitehall and Industry Group" association. In his early career, Richard was in the Royal Navy where he led a diving team of 8 Royal Marines and – as a true maverick – he climbed to the Base Camp of Everest as an 18 year old!
---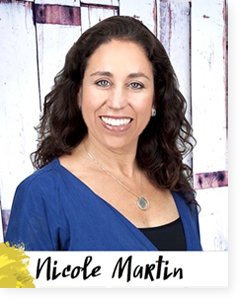 Nicole brings with her an incredible wealth of knowledge and expertise. As an Organisational Psychologist with over 25 years of international experience in providing learning solutions, workshop facilitation and coaching to Fortune 500 companies, Nicole worked with some of the biggest global brands. Her clients included Deloitte, BP, adidas and SAB Miller. Earlier in her career, she launched and was the CEO of Insights South Africa, the professional learning & development solutions company. As a successful businesswoman who coached many leaders and teams over the years, Nicole understands very well the highs and lows along the journey to success. We love Nicole for her grace, positive energy, humour and for being a rule breaker (but don't tell her that).
---
Once you've met Paul, it's hard to forget his engaging style in individual, team and business coaching. Paul is a lecturer at Henley Business School MSc in Coaching and Behaviour Change and has co-authored 'Building Top Performing Teams: A Practical Guide to Team Coaching to Improve Collaboration and Drive Organizational Success' published by Kogan Page (2021). Prior to becoming a coach, Paul was responsible for commercial impact for 1/3rd of Kerry Foods Branded Business across Ireland where he managed high-performing sales teams. Both his business acumen and deep knowledge of coaching psychology enable Paul to facilitate individual and group breakthrough conversations resulting in increased performance and stronger conditions for success.
---
Lucy is a Fellow CIPD, MSc in Coaching & Behaviour Change, with over 3500 coaching hours in large blue-chip companies, a former Board member and HR Director for Body Shop (over 6,000 employees). She helps Board Directors and Senior Executives improve teamwork, performance, strategy, personal impact, people engagement and leading change. Highly likeable and business savvy. She holds a Master Practitioner diploma in NLP and a range of psychometrics (Level A + B), and is an accredited team coaching expert. Lucy also designed and delivered programmes for The Chartered Management Institute and the Institute of Leadership and Management. John Lewis Partnership, one of her clients, reported: "You really got us to think differently and it was good to be challenged – we needed it!"
---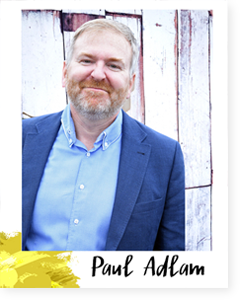 Paul is the regional Chairman at the Academy for Chief Executives. He is an exceptional Executive Coach who uses a combination of knowledge gained from owning his own multi-million pound business together with coaching and NLP techniques to help clients be the best that they can be at no cost of burnout. Having run his companies for over 25 years, Paul is very familiar with the frustrations, difficulties and pressures that can be encountered. His core values are relationships, growth, knowledge and integrity with health overriding all of them. Paul's unique value lies in his personable manner and ability to connect with anyone whilst also being an expert on solutions thinking and helping others make a meaningful progress.
---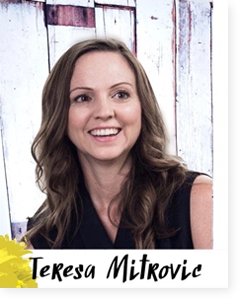 Teresa is an experienced Certified Executive Coach (Diploma in Executive Coaching, Distinction), trainer and facilitator who has held master classes for RBS, Barclays, EY and Sodexo for audiences as small as 40 and as large as 200. Teresa has worked with The Royal Households, The Mayor's Office for Policing And Crime (London City Hall), HS2 (High Speed Rail Two), creative and advertising agencies such as Grey London and Saatchi & Saatchi. Teresa has coached CFO's, MD's, Directors, VPs, middle managers and start-ups helping leaders and teams understand and apply the principles of high performance, engagement and excellence in delivery. Her clients report that she is fantastic to work with thanks to her strategic focus, results-driven agenda, humanistic style and a good measure of humour.
Current Territories: ASIA-PACIFIC REGION
---
Kathryn's book, Collaborative Competition: A Woman's Guide to Succeeding by Competing shares insights from years of experience in the corporate world, and from interviews with 40 women who have risen to the top of fields as diverse as medicine, politics, professional sports, marketing and investment banking. Her clients include Verizon, GlaxoSmithKline, PwC, Society for Women Engineers, Credit Suisse, Citigroup and others. Kathryn holds MS in Counselling Psychology and a number of outstanding professional qualifications. When not at work, you will most likely find her at a tennis court – she has an impressive 25 career as a top-ranking amateur tennis player. Ace!
Based in NEW YORK.
---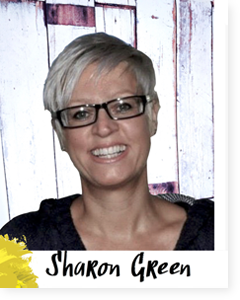 Sharon is an accomplished inspiring coach, programme designer and an outstanding Learning & Development Specialist. As Head of Commercial and Management Development for GMG Radio she initiated employee branding and development, has built a comprehensive training and development plan for the business incorporating a Coaching Culture approach. She creates and delivers her own insightful training content and works with clients on a 1-2-1, team and an organisational level. Sharon is passionate about building courageous cultures that encourage innovation and authenticity and helping people in their quest to be the best they can be, to work in a WOW environment with meaning and purpose.
Additional Territories: NORDIC COUNTRIES
---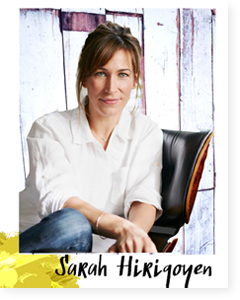 Sarah's insight into Coaching and Development Solutions come from 20 years experience as a psychotherapist at the NHS and the Priory Hospital where she worked with high-level professionals in positions of authority and power with extreme levels of responsibility and stress such as: C-suite executives, entrepreneurs, surgeons, members of the police force, the government and others. Sarah is also a qualified Supervisor and holds membership with the UK Council for Psychotherapy and BACP. Sarah is a great listener and observer of the human character and we particularly admire her ability to turn vulnerability into resilience and a self-reflection into emotional agility, resulting in significantly improved performance.
---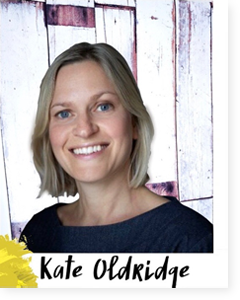 Kate works with leaders and managers to help them to achieve their maximum potential. Previously a corporate lawyer at Norton Rose and subsequently a director of an SME in the manufacturing sector, she has an understanding of the demands of working in a high-pressure, commercial environment. Kate is an NLP Practitioner and holds a Professional Certificate in Coaching (Distinction) from Henley Business School. She uses the UK eclectic model of coaching in her work, which draws on a variety of different psychological models including the solution-focused approach, NLP and positive psychology. Recent clients include those in transition at work as well as those looking to clarify their career development path.  She helps clients to realise their full potential by developing greater self-awareness and resilience, and by fostering a growth mindset.
---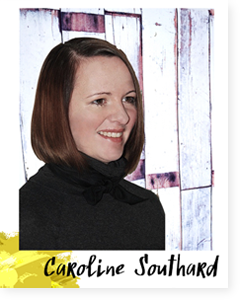 An award-winning research and creativity consultant, Caroline spent over 10 years helping corporate clients including HSBC, Barclays, Lloyds TSB, Orange, New Scientist and the Daily Mail innovate and progress their products and services, generating multi-£million profits. Starting out in creativity and entertainment, Caroline graduated from the London College of Music in the mid 90s, then worked for the BBC Proms under Sir John Drummond and at the Musicians Benevolent Fund mentored by Robert Ponsonby CBE. She even did a stint managing well-known artists including Steve Reich, Karlheinz Stockhausen and Lesley Garrett. Taking inspiration for empathy, collaboration and creativity from the Arts and music, she continues to inspire clients with new thinking and interactive collaborative experiences.
---
EVENTS / PRODUCTION
Rebekah is a media and communications executive with an international career spanning over 18 years, specializing in producing meaningful events that provide platforms for dialogue and action whilst creating a lasting positive impact on individuals, communities and broader society.  Working with a diverse group of international clients and partners, Rebekah has collaborated with Bill & Melinda Gates Foundation, UNICEF, World Health Organization, UNESCO, WHO, Harvard University, The Malala Fund, HM Government, the UAE Government, the EU, FIFA, Formula 1, Fox Searchlight, Participant Media, Image Nation Abu Dhabi, XiX Entertainment, Sesame Street, FilmAid, the BFI, the British Council, Net-A-Porter, and The Soho House Group.
---
"Richard and I worked together on leadership development in the context of cross cultural team and commercial management. This included managing key stakeholders, clients and colleagues. I found the time together helpful because it gave me the opportunity to re-focus my efforts on ensuring alignment between my key internal leaders and the business strategy for my areas of responsibility. As a direct result of my work with Richard I excelled both in managing my subordinates as well as improved my leadership status in the overall organisation." – Chief Operating Officer, International Operations, Endemol Shine Group